Heartiest Congratulations !
Date Posted: 08 Oct 2022, Saturday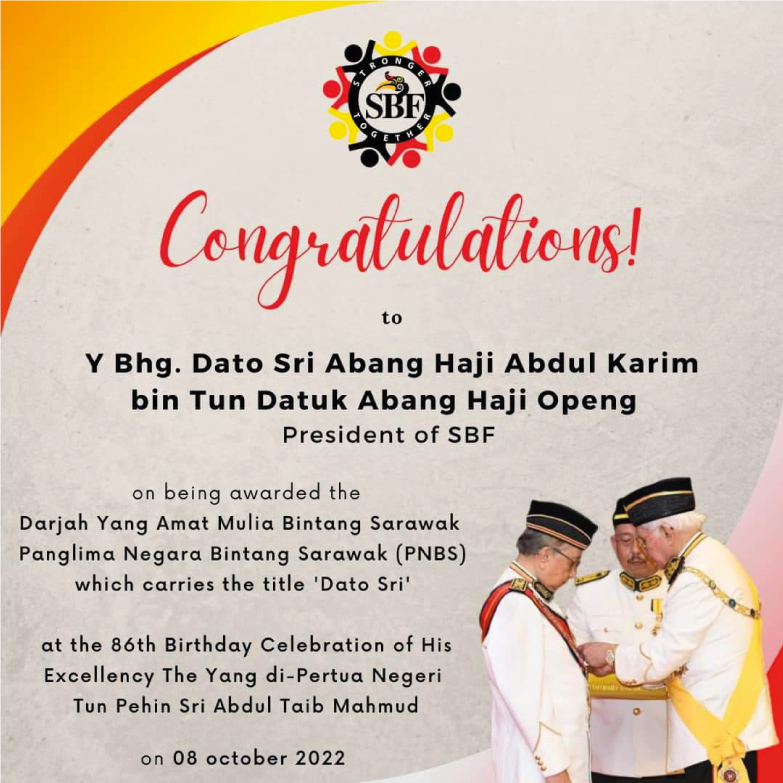 Heartiest Congratulations to Y Bhg. Dato Sri Abang Haji Abdul Karim bin Tun Datuk Abang Haji Openg, President of SBF on being awarded of Darjah Yang Amat Mulia Bintang Sarawak, Panglima Negara Bintang Sarawak (PNBS) during the 86th Birthday Celebration of His Excellency The Yang di-Pertua Negeri Tun Pehin Sri Haji Abdul Taib Mahmud on 08 October 2022 which carries the title 'Dato Sri'.